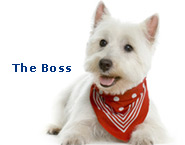 About Pixel Web Design
Pixel Web Design is ready to work for you. Our highly qualified team members are experts in the field of web design, logo design, web development and copy writing.
Pixel Web Design diverse background includes direct, hands-on experience with every aspect of web development, including the areas of web design and development, graphic design, logo design, programming and providing complete consulting services.
Pixel Web Design's team functions within the framework of the following core values:
1. Provide great levels of service
2. Exceed expectations
3. Be professional & ethical
4. Pay attention to detail
5. Focus on quality and continuous improvement
6. Be pro-active, not re-active
7. Use our initiative
8. Work hard & smart
Our core values guide our decisions and the actions that we take on behalf of our clients. Pixel Web Designs is committed to providing high quality services that exceed the expectations of our customers.
Pixel Web Design is ready to go to work for you! Contact Pixel Web Design today. You'll be glad you did when you see the positive results an effective, professionally designed website can have on your business!